How to automatically set daily Bing image as Wallpaper on your Android device?
'
The official Bing search app for Android, or better known as Microsoft Bing Search, allows you to set the Bing's image of the day as the home screen background on your Android device. The landscape background wallpaper is scrollable on your home screen.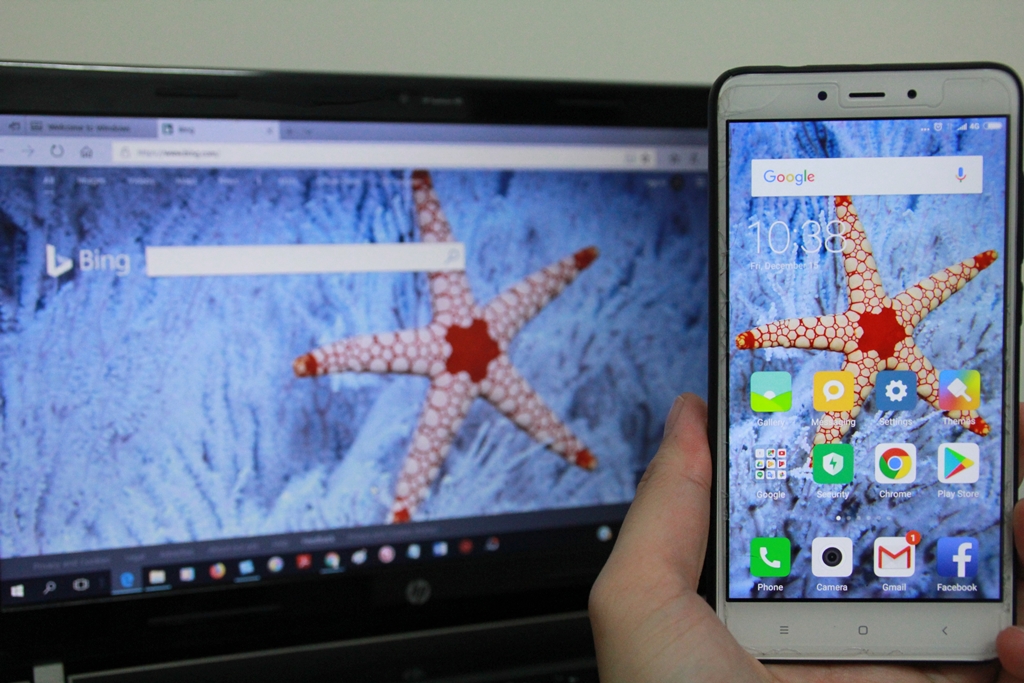 However, the app doesn't automatically refresh your wallpaper with the latest Bing image. You need to set it manually within the app on daily basis. Well, if you want to see brand new Bing image appears automatically on your home screen daily, then the DailyPic – Bing Wallpaper app is able to help. Let's check out the app, shall we?
In the app's main screen, you shall see the latest daily Bing image with its description and tapping on the text, will show you the related content in Bing's search result.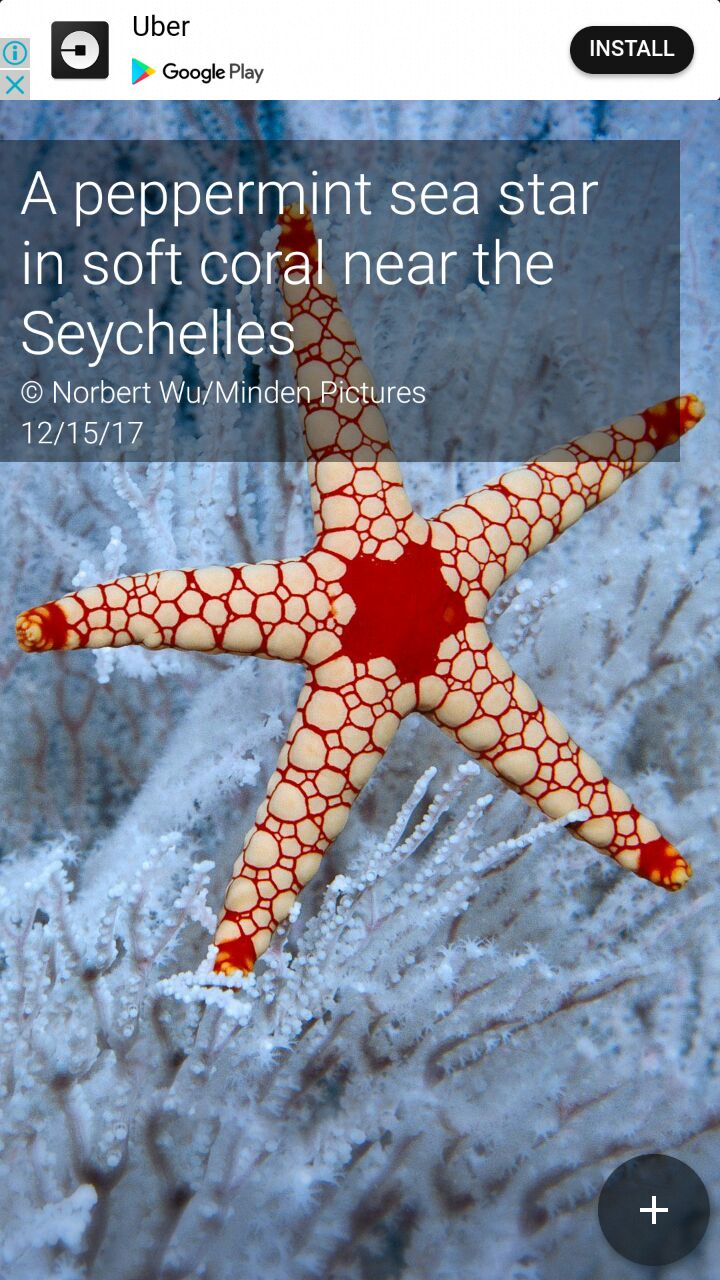 Swipe right to view previous Bing images. Tap on the plus (+) button at the bottom right of the screen to reveal all the available options.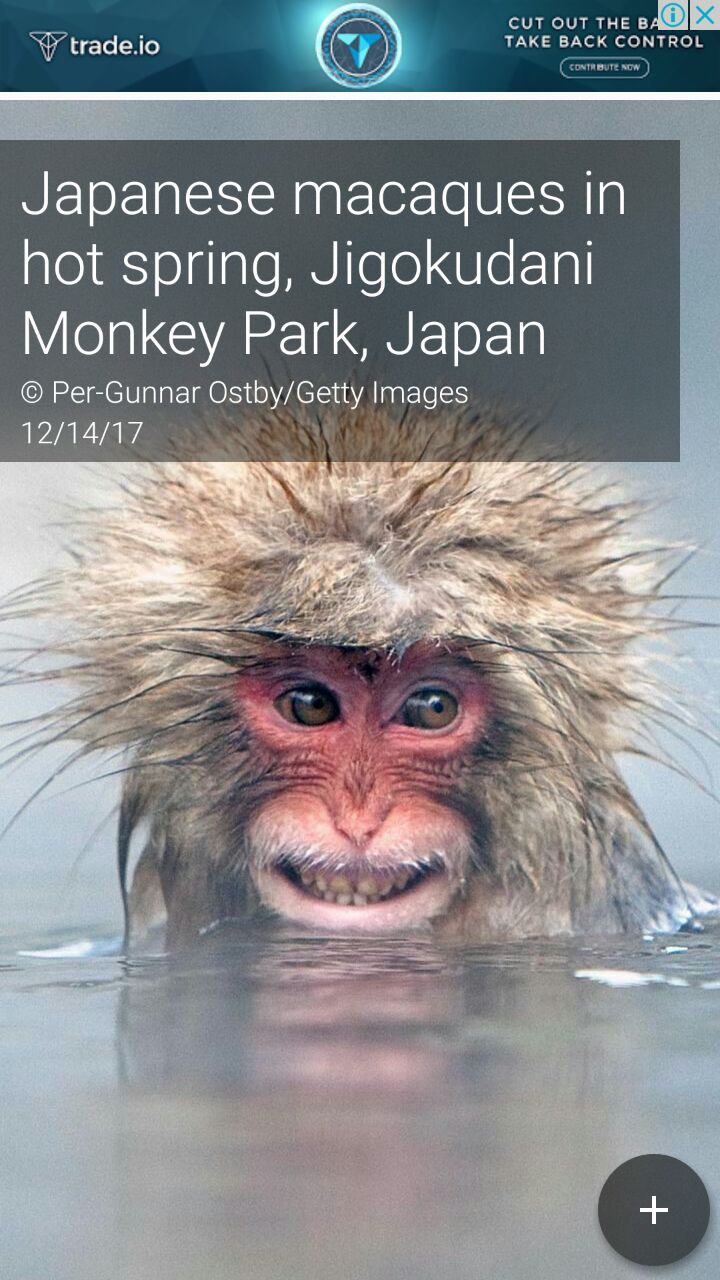 You can access Bing images from other regions (Australia, Brazil, Canada, Japan etc) by tapping on the Regions button. Some regions share the same image, while others have different images.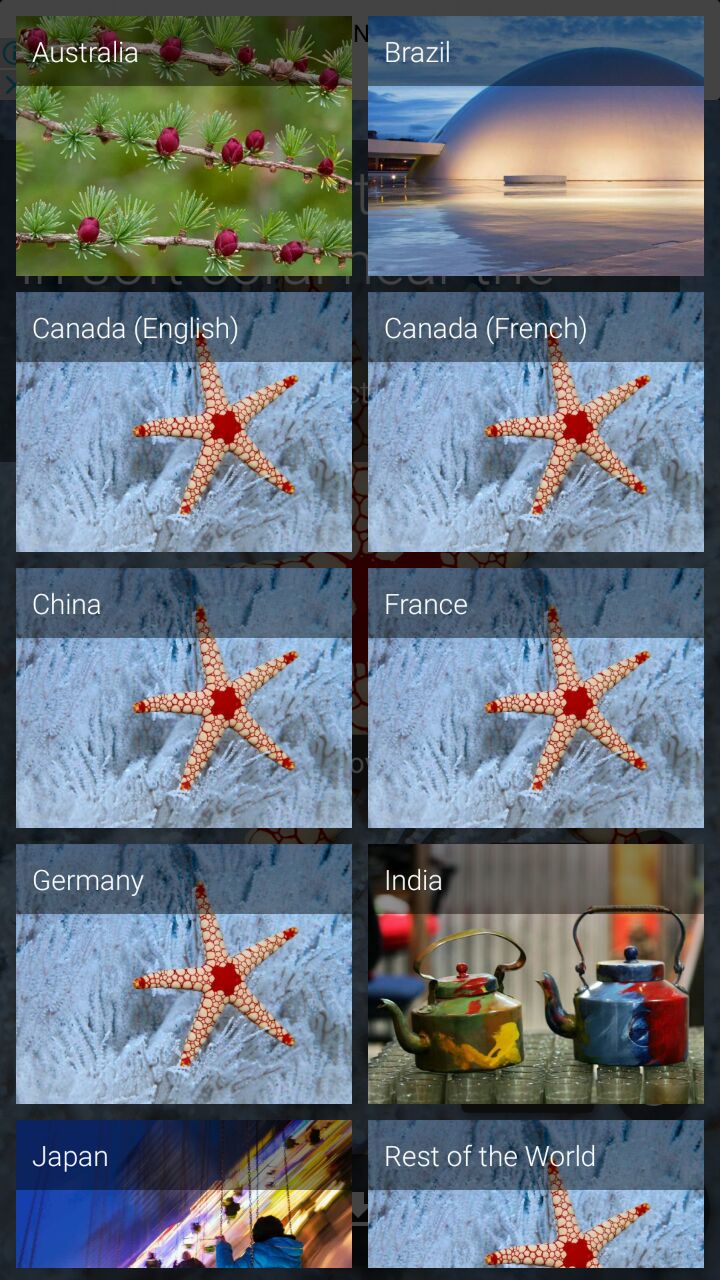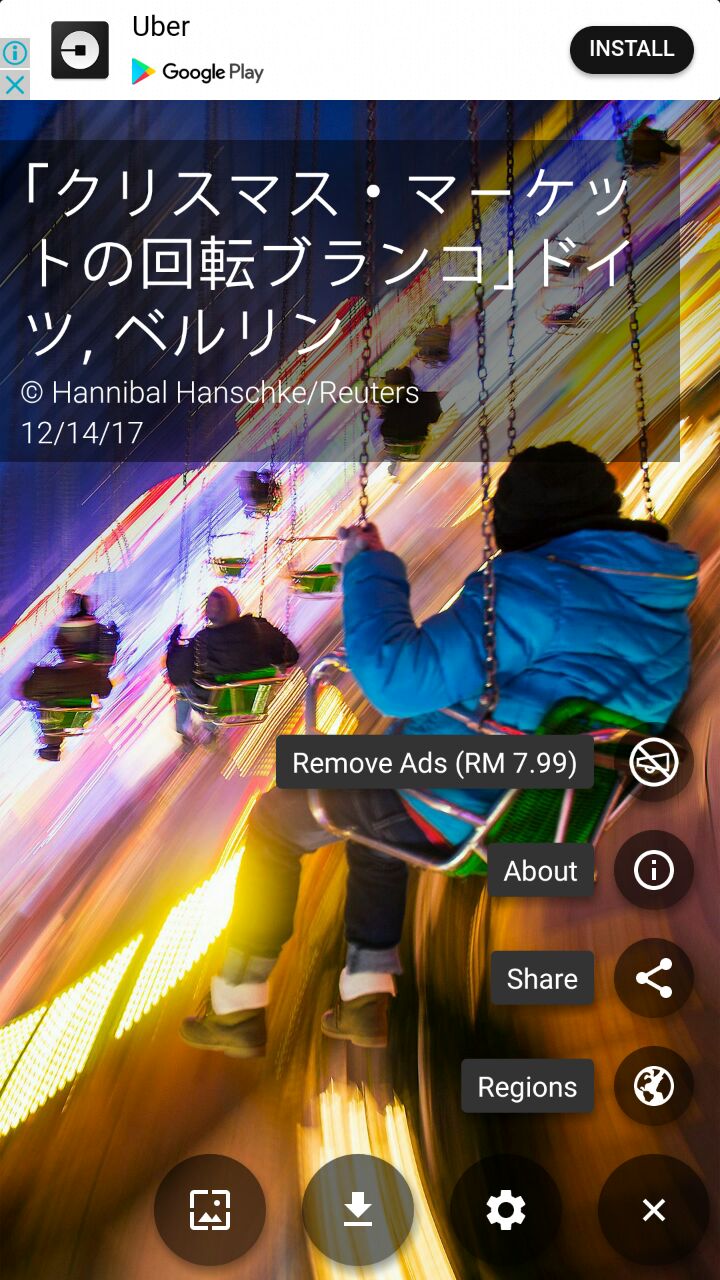 To set daily Bing image as wallpaper on your home screen, simply tap on the first button from the set of options at the bottom row of the screen. The image displayed on your home screen is a static one and cropped from the original landscape image. Second button allows you to download the original image (landscape and not cropped) to your phone. By default, you get 1080p HD images. There are multiple resolutions (HD as well as non-HD) to choose from the Settings (the third button).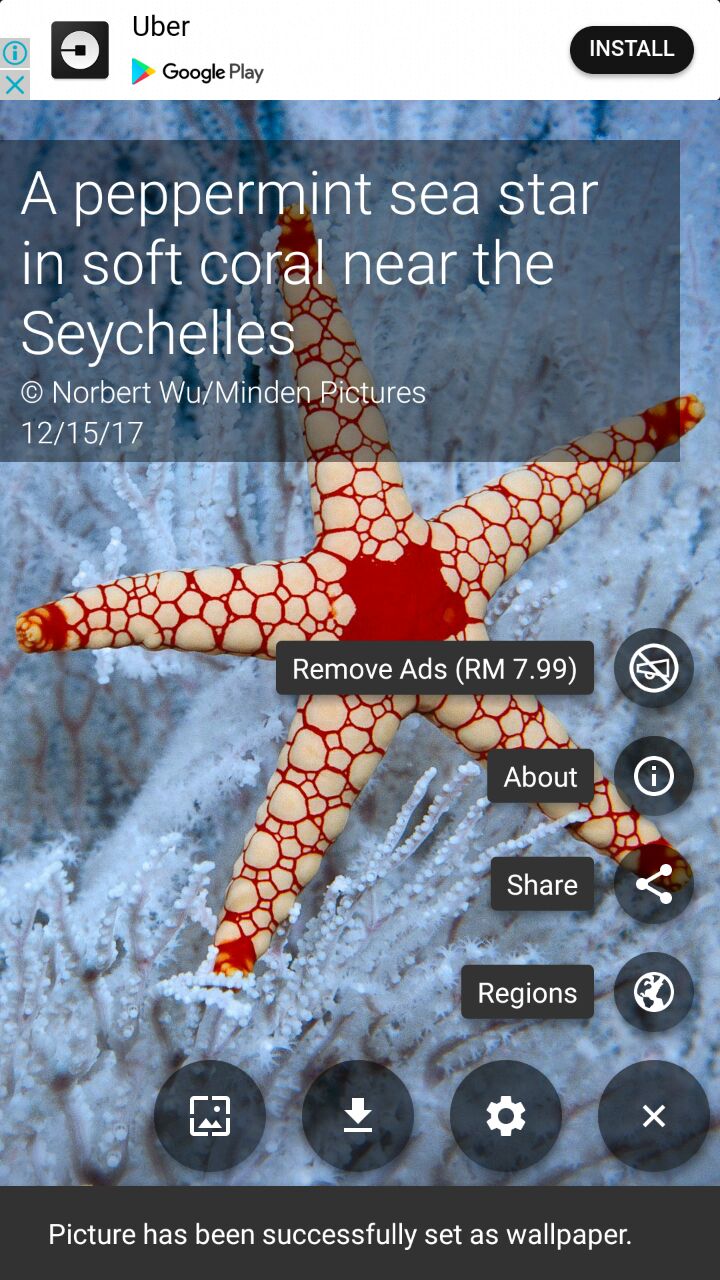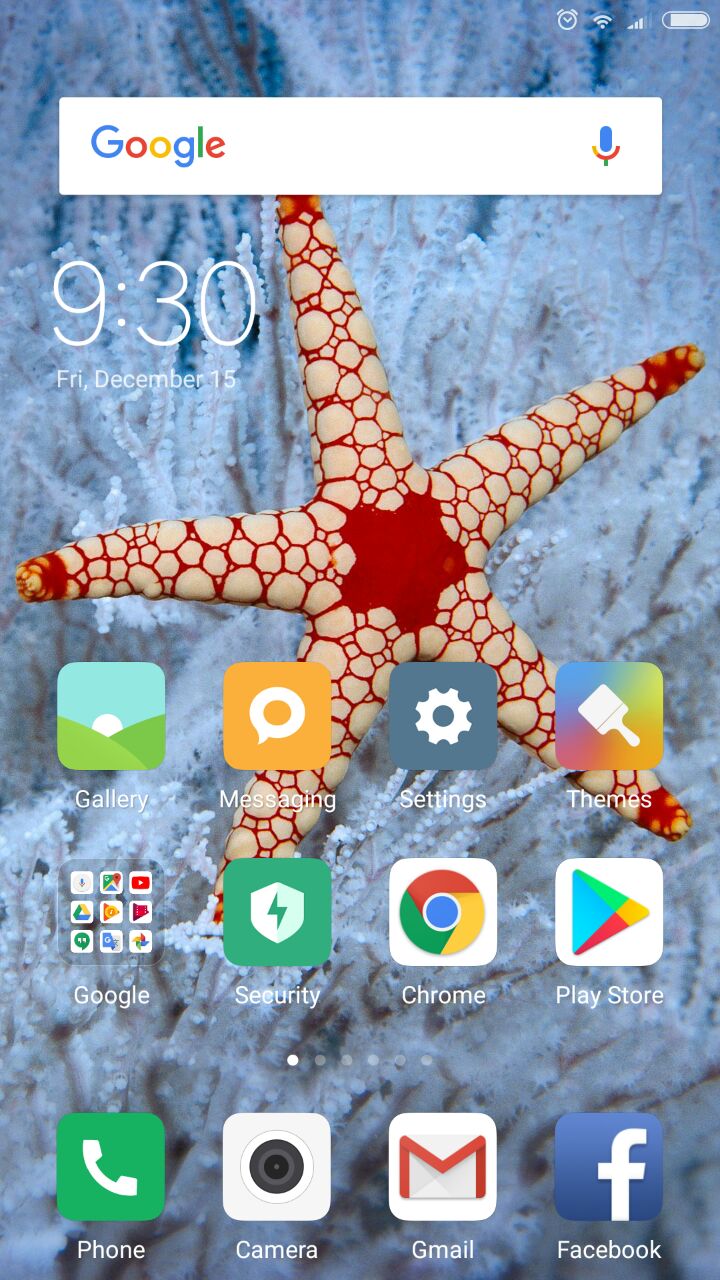 To set the home screen background wallpaper to update with the latest daily Bing image, go to the app's settings and toggle on the "Automatically update wallpaper" option. In addition to that, you can set the app to automatically download daily Bing image, adjust the resolution and destination folder of the downloaded Bing images.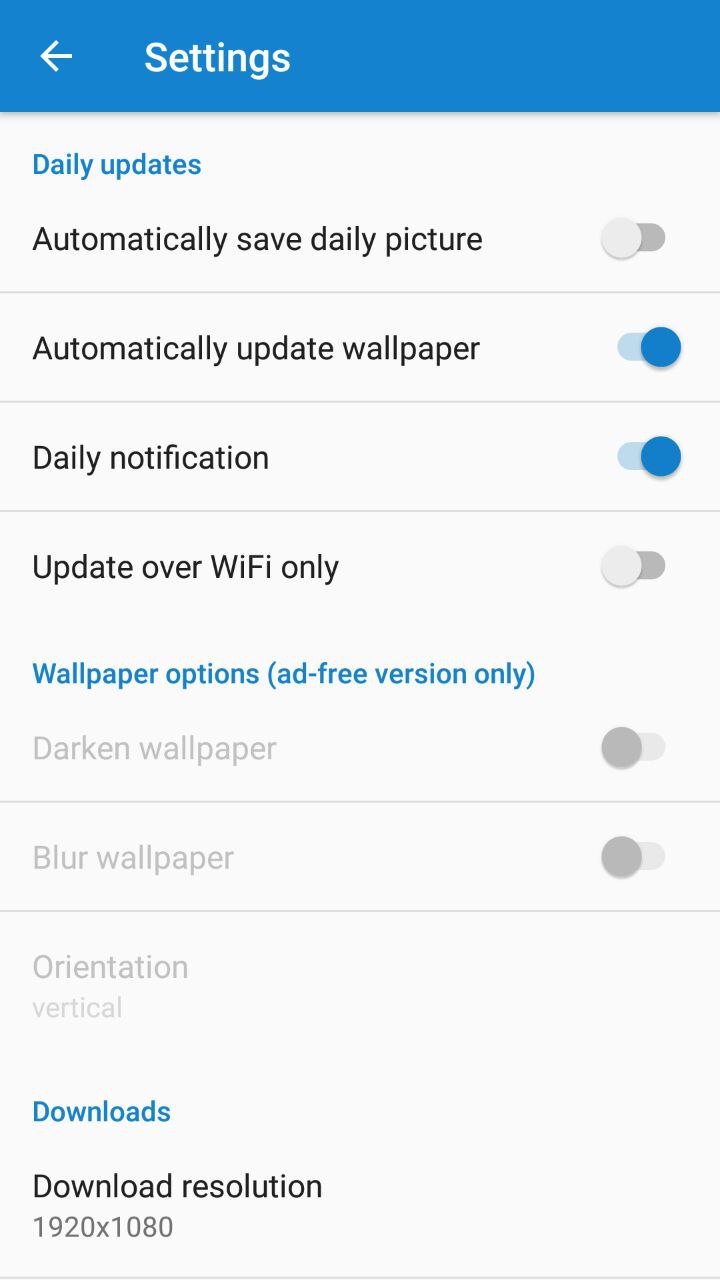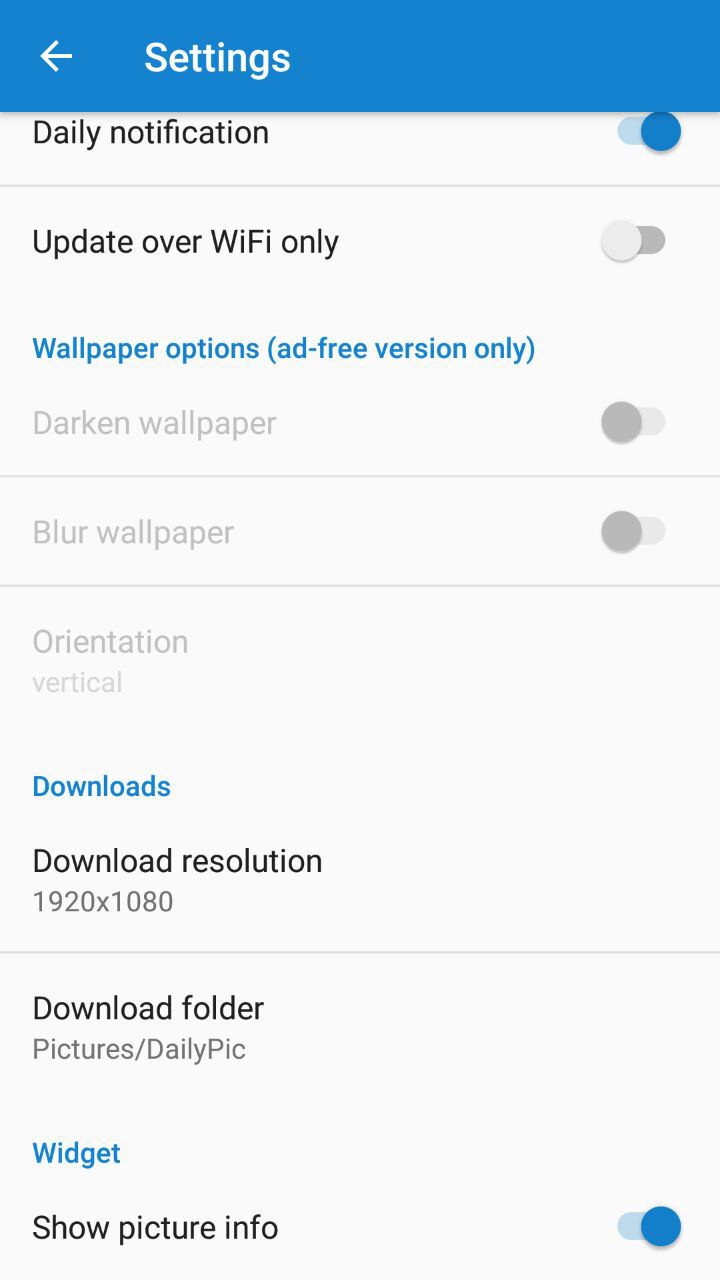 For paid version, you get to unlock extra options like the ability to darken and blur wallpaper. Plus, you are able to choose the orientation of the Bing image (landscape or portrait mode).