How to add Snow Falling Effect on Android device?
'
Can't believe it's that time of year again. Christmas day is less than a month from now. In this post, we are going to show you on how to add snow falling effect on your Android device.
All you have to do is to install one of these apps on your Android device. 
Snow on Screen
This app is pretty straightforward to use. In the main screen, you can control the amount of snow that fall every second and also the speed of the falling snow.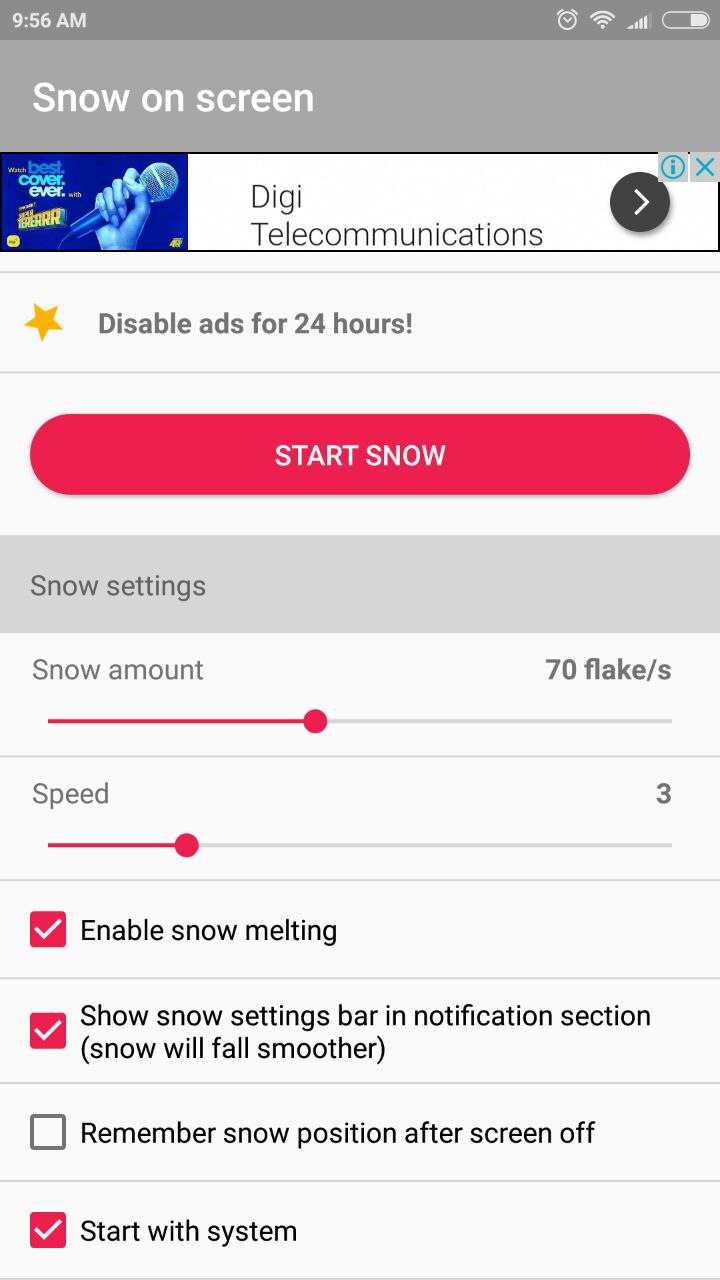 Snow melting is enabled by default, plus there is a shortcut to access the settings from the notification bar. These options can be disabled though, if you want to. Also, you can set the app to remember snow position after screen off, so that they will be at same position when you get back to your screen.
When you are done with the settings, simply tap on the Start Now button to witness the snow falling in your Android phone. There is only one type of snow flake, falling in your device.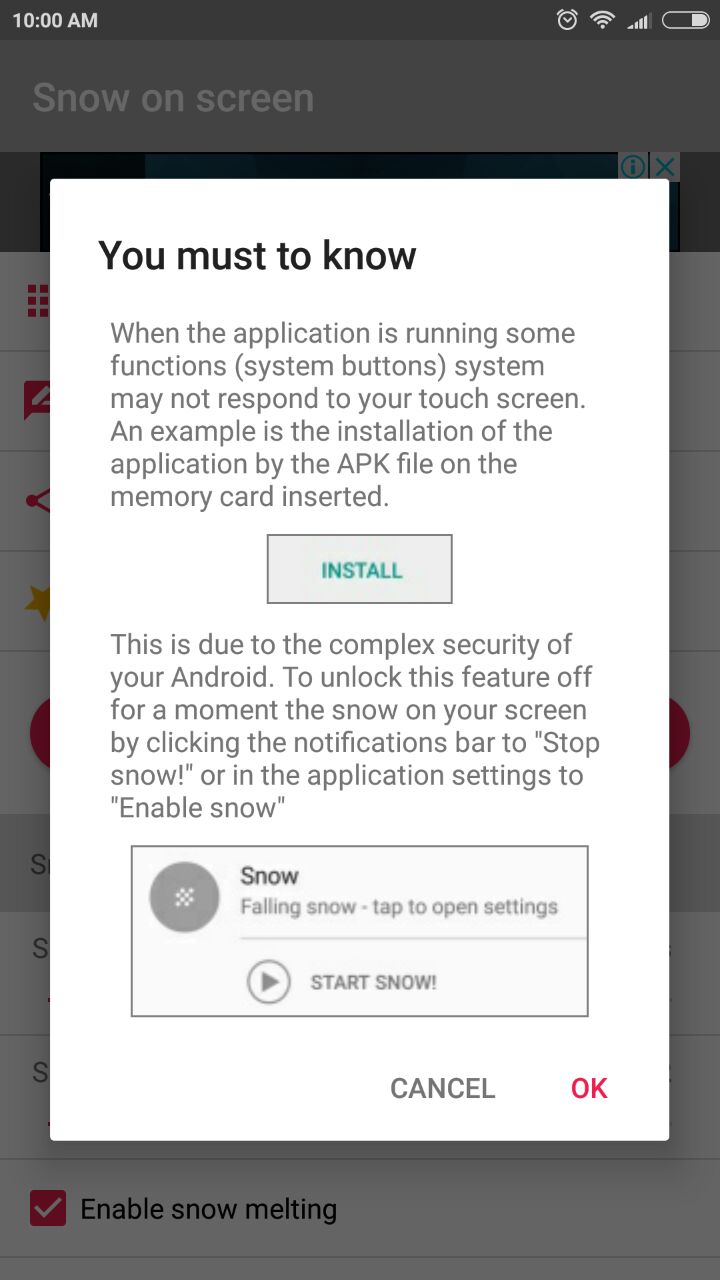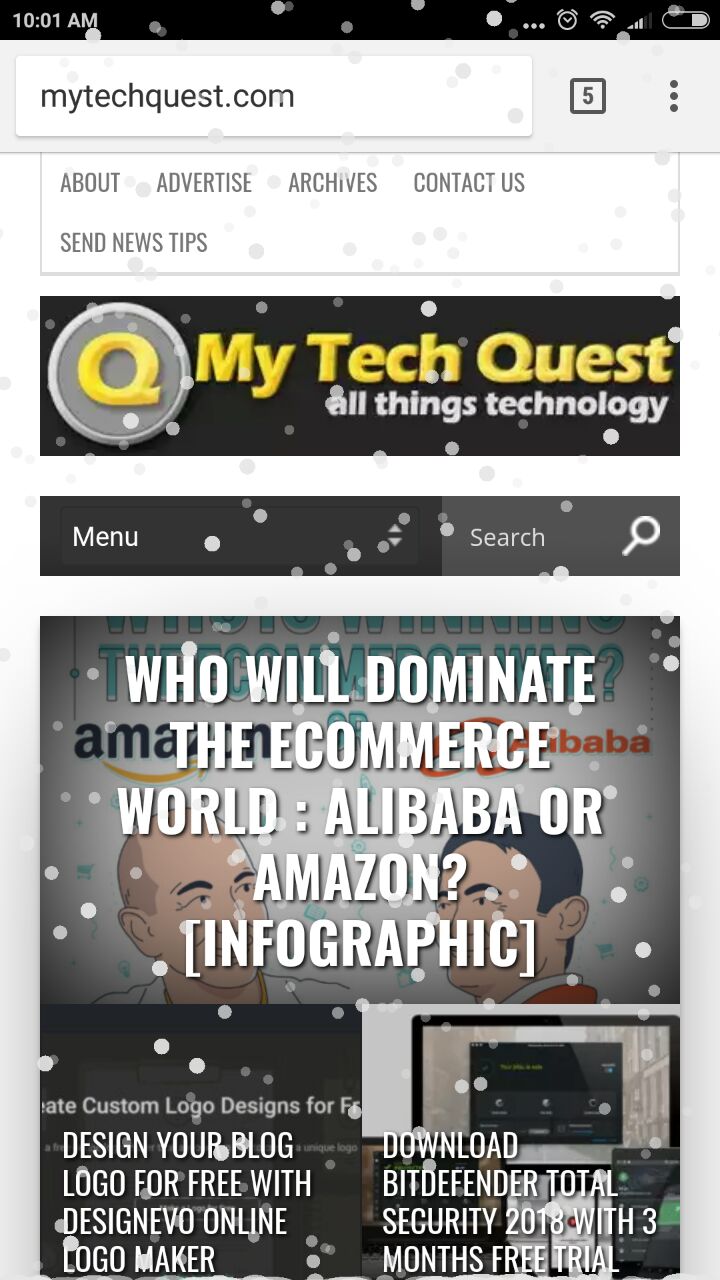 Should the falling snow affected your view on your device or somehow, the system doesn't respond to your touch, simply go to the notification bar to stop the snow. During our testing, the app work flawlessly and the snow is not obtrusive.  

Snow on Screen Winter Effect
Another similar app that we found in Google Play Store is the Snow on Screen Winter Effect. This app has more features than the previous app. Thanks to use of the built-in accelerometer in your Android device, the snowflakes always fall in the ground direction regardless of your phone's position, be it in portrait or landscape mode. Also there are six types of snowflakes, instead of one, falling on your screen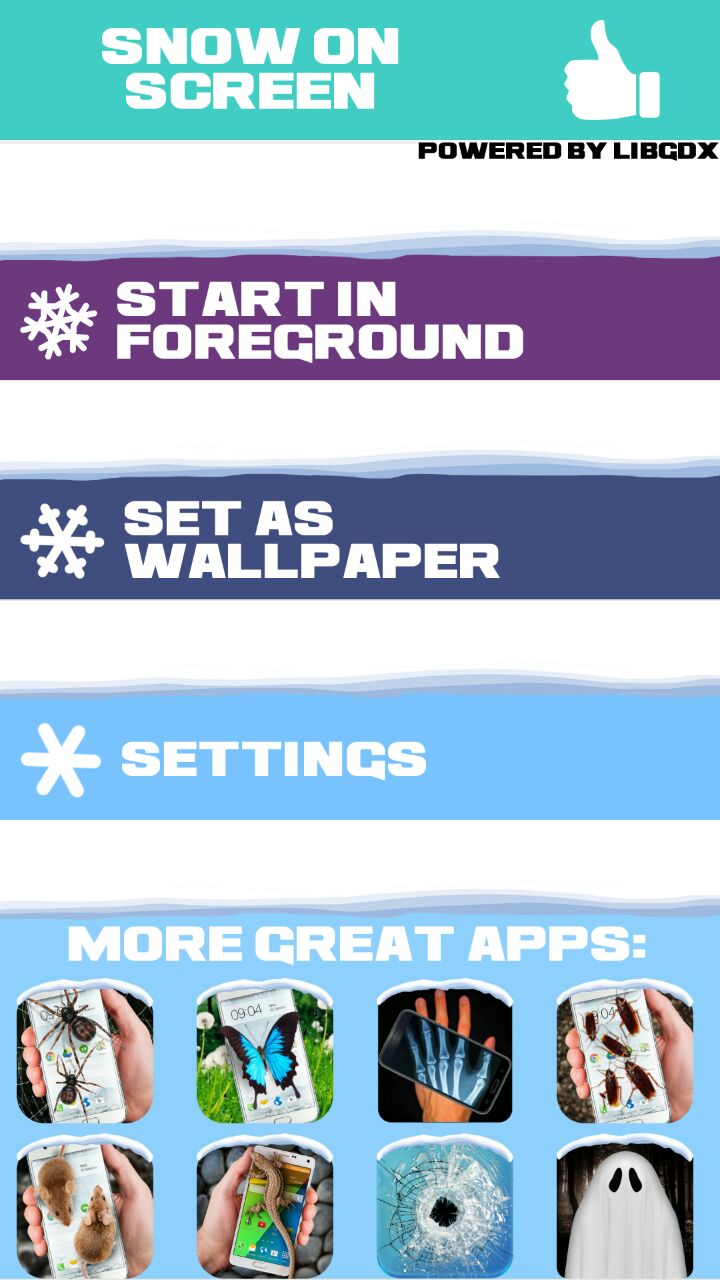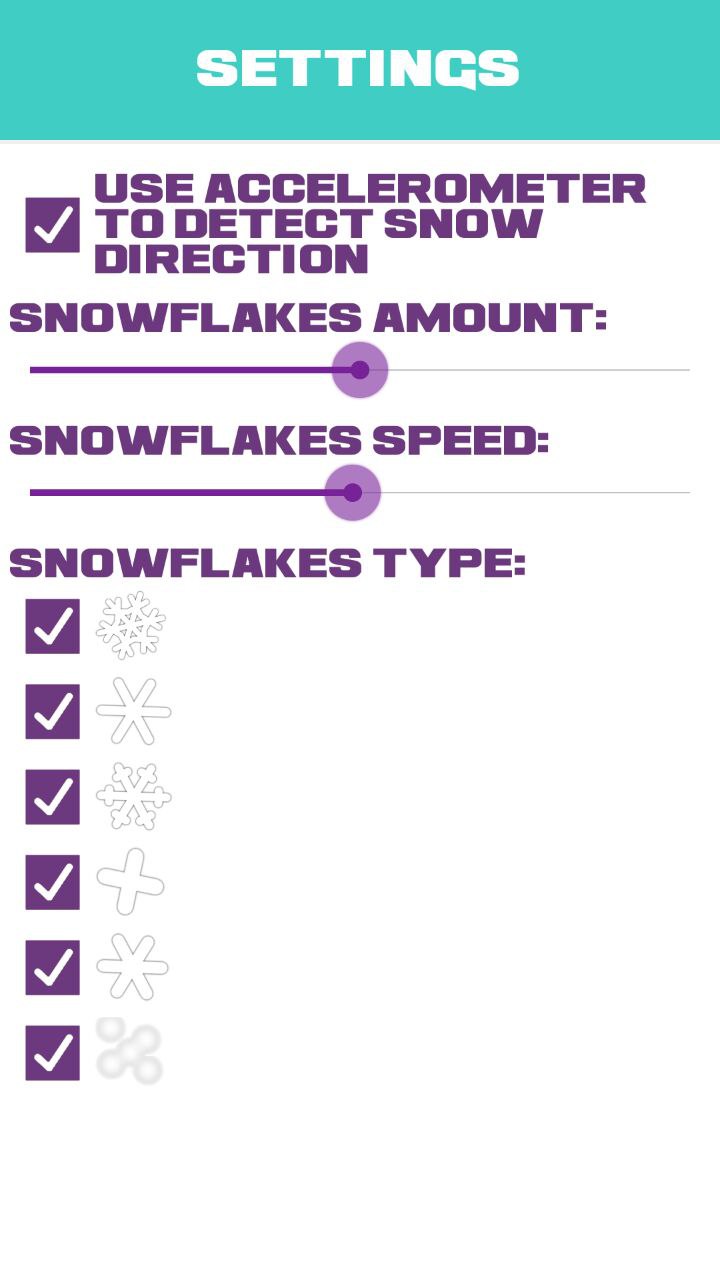 Tap the "Start in Foreground" button to bring the snow to your screen.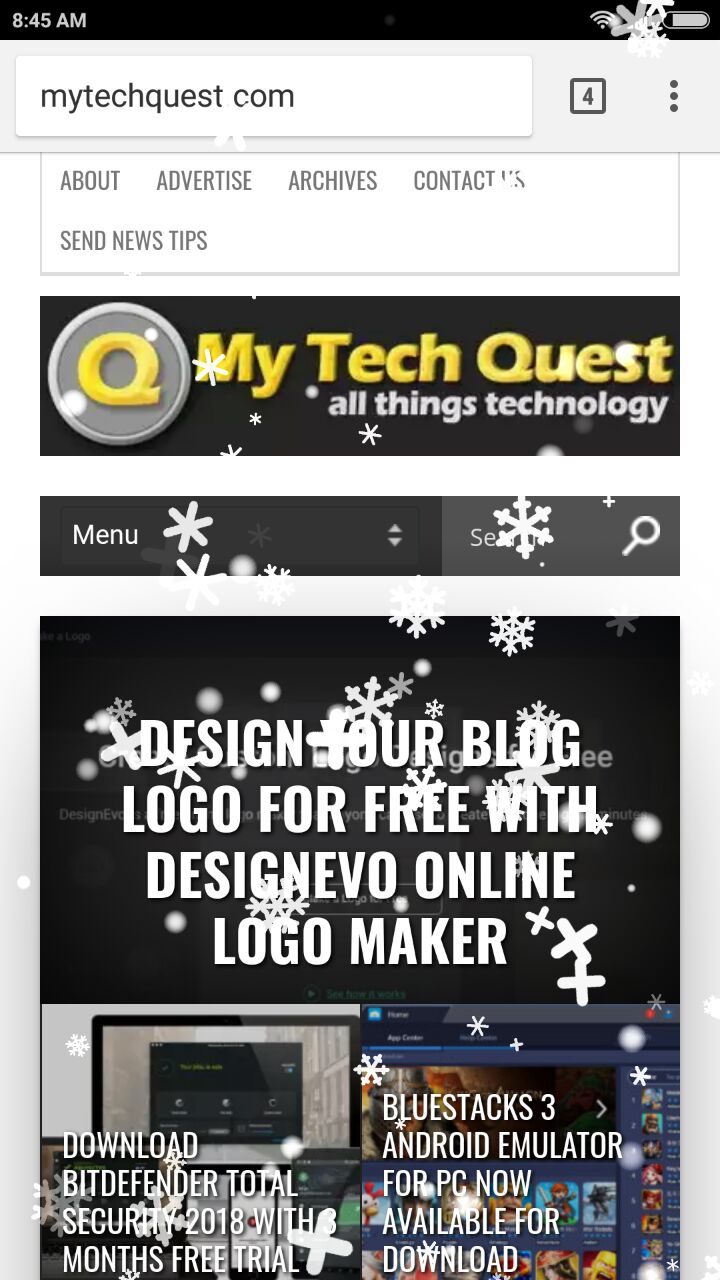 Other than displaying the snow falling in the foreground, you can also set the effect as live wallpaper.